Lexus Servicing & Repairs
Speak to a technician now
Warranty Claims
Undertaken
Safeguard
Manufacturer's Warranty
Vehicle Collection
Local to You
Most Alfa Romeo car service schedule recommendations:
Full Service – 12,000 miles or 12 months
Interim Service – 9,000 miles or 12 months – we change the oil to prevent degrading of the oil and components from season to season, keeping your engine in optimal condition
(Please check your service book or service interval display for exact schedules. All mileage is estimated).
All Car Clinic Alfa Romeo services are completed with a stamp in your service book and reset your service light.
The Benefits of Our Lexus Car Service
What does a Lexus service include?
Local & Affordable Lexus Servicing & Repairs
A Lexus vehicle is best known for its perfect balance of luxury and comfort…not to mention its resale value. This is why we take its service and repair very seriously.
If you're looking for the most trusted Lexus service centre in Jersey, rest assured that The Car Clinic offers nothing but the most experienced Lexus technicians in town and the best value for your time and money.
We've faced more than a hundred Lexus vehicles over the years already, and our technicians already know its intricacies, like the backs of our hands. Using the most advanced diagnostic and service tools, we'll restore your Lexus to its former shining glory.
And that's not all.
Any work done will cost you only half the price of most Lexus services in Jersey. We're proud to say that The Car Clinic is the most affordable service garage in town, with the best dealership quality to boot.
Lexus Vehicle checks (all part of the service)
We value your Lexus car's overall health. This is why we only use the latest diagnostic equipment to identify any issues that might be affecting its performance with the help of our experienced Lexus specialist technicians.
In case you're wondering…
…you can choose from the different plans that we have prepared. You don't have to break your budget. We'll make sure you'll get the most premium service even in the basic plan.
Basic service: 90-point health check, 2 hr Labour
Full service: 140-point check, 4 Hrs Labour
What about your Lexus bodywork?
We'll restore your Lexus' stunning exterior to its brand-new state in a jiffy. The Car Clinic also has Lexus bodywork experts that can fix anything from a minor dent to a completely damaged bumper needing replacement.
Scratches, paint restoration, bumper scuffs, and alloy wheel curb rash – there's no hitch we can't fix. We've seen it all hundreds of times now, and we'll know just what to do.
Not just that…
…even if your Lexus doesn't need any major repair, we can do a complete vehicle detailing at a bargain price to keep your car's exterior's dazzling look, upping its resale value.
All this is at only 50% of what you usually pay for a Lexus bodywork repair.
We have the best prices in town (seriously!)
The Car Clinic isn't the most trusted Lexus service and repair centre for nothing.
We are a family business with family values – we want you to have the best value for your money and for your time, too.
This is why you'll never find overpriced services at The Car Clinic.
In fact…
…our services will only cost 50% less than most garages in Jersey while still providing dealership-like quality and guarantee.
Looking for a Hassle-Free Lexus Repair?
Our goal at The Car Clinic is to make car servicing and repair easy for you. This is why we always strive to repair and service your dodge as quickly and efficiently as possible so that it wouldn't impact your day.
As it should be.
Bring your Lexus to us for any engine, clutch, or bodywork repair before going to work, and have your car key back in your hand at the end of the day!
No time to drop it off at our garage? NO PROBLEM!
The Car Clinic also offers a vehicle collection and drop-off service. We'll come to collect your Lexus wherever you may be around Jersey, and we'll also drop it off at your place at the end of the day or after the repair.
We aim not only to give you the best value for your money but for your time as well!
To top it off, all our works are backed by a 12-month warranty for your peace of mind.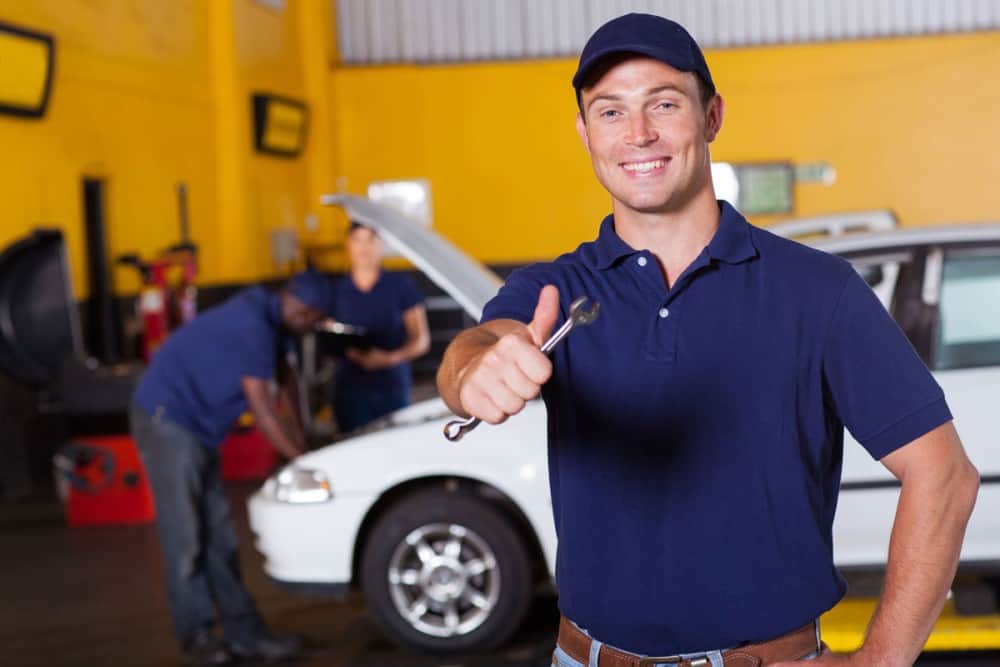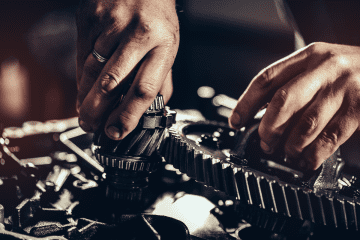 We use the latest breakthrough tech in our diagnostic equipment so we can give you the quickest and most efficient Lexus gearbox repair. Our expert technicians will figure out the issue and fix them pronto.
No Lexus engine issue is too tough for us. Our Lexus specialists at The Car Clinic have fixed over a thousand Lexus engines over the years, so rest assured that all your engine's needs will be met, may it be an engine repair, replacement, or upgrade.
Using only manufacturer warranty-approved parts, we can take on any turbo repair needs, from fitting a new or reconditioned turbocharger to an upgrade, or refurbishing, among many others, at a bargain price.
If you live in Jersey, you'd know the struggle of being a Diesel car driver. Since the drivers can't reach high speeds, the DPF filters often get clogged. The Car Clinic has perfected DPF regeneration, DPF cleaning, DPF repair, and DPF remapping quickly and efficiently for you.
If you think there's something wrong with the performance of your Lexus clutch, leave it to us to perform a FREE clutch diagnosis and testing. We'll test your clutch, diagnose any problems and then repair or replace the faulty component.
Our Lexus bodywork specialists at The Car Clinic always aim to restore your car's exterior to its former shining glory. Dent removal, scratches, bumper scuffs, paint restoration, alloy wheel curb rash – we have you covered – and we'll keep your car looking brand new with a 12-month warranty on all works done on it.
Lexus Frequently Asked Questions (FAQ)
My Lexus has broken down, what should I do?
If your Lexus breaks down in Jersey, The Car Clinic will send out a technician to assist you wherever you are. Your breakdown assistance will be quick and cost-effective.  
What Lexus repairs do you offer?
Our technicians have the experience and diagnostic equipment to conquer all your vehicle's repair needs. Any Lexus qualms can be repaired at The Car Clinic.
What are the most common issues with Lexus vehicles?
After fixing thousands of Lexus vehicles over the years, the most common Lexus problems we've seen are oil leakage, engine light issues, and airbag fault.
How often does a Lexus need a service?
Your Lexus should be serviced every six months or 5,000 miles.
How is my manufacturer's warranty protected even though my vehicle is being serviced through The Car Clinic?
The 'Block Exemption European law of 2003 enables us to service your Lexus without compromising your manufacturer's warranty. Our fully qualified technicians use only Original Equipment Manufacturer parts for all makes.
Do The Car Clinic Service Vehicles From Other Brands?
The Car Clinic will service any vehicle that is giving you a hard time. From Smart to Skoda and Citroën to Chevy. You're in good hands at The Car Clinic.
Lexus Models We Service & Repair
Lexus NX300h
Lexus GS – 300
Lexus GS – 430
Lexus GS – 450h
Lexus GS – 460
Lexus IS – 200
Lexus IS – 220
Lexus IS – 250
Lexus IS – 300
Lexus IS – F
Lexus LS – 400
Lexus LS – 430
Lexus LS – 460
Lexus LS – 600h
Lexus RX – 300
Lexus RX – 350
Lexus RX – 400h
Lexus SC – 430
How to Book a Service or Repair
Booking your service or repair for your vehicle is fast, hassle-free, and easy.
Complete the online booking form at the top of the page or call us at 01534 660066 – our service manager will be able to help with all your questions and book you in at a convenient time.
I have used the Car Clinic 3 times now – once to get my battery replaced, once for a service and radiator maintenance and again for a timing belt replacement, and each time I've experienced really friendly customer service. The owner and mechanics take time to chat and explain things, which I really appreciated. Now my car is good as new!
I had an issue with my suspension and went to almost every garage in Jersey even the main dealer and the only one who could fix it was the car clinic. These guys are brilliant and really know there stuff. They also very good value
Great service finally I can actually feel the difference after taking it in.
Were very polite and patient while I've had trouble paying for a week after picking up my car. Reasonable prices
Realistic quote was provided and stuck to. The work was completed quickly and when I had trouble getting my car home they provided me with a lift to where I need to go. Brilliant service – would recommend.
Such a fantastic business! Professional, caring and so down to earth people that will give you honest advice. They carried out extensive work on my vehicle and I can't praise them enough for their professionalism. Highly recommend to anyone!
Excellent service….again. This is the second time I have used the Car Clinic and each time has been spot on. I took my VW e-golf in for a service and took the opportunity to get the wheels refurbished. When I went to pick it up Shaun (owner) and I agreed one or two of the wheels were not quite perfect. Without question, Shaun offered to get them all redone…….just picked it up and they are like new. Excellent customer service, thank you
A great experience all round. I phoned on the Monday, was booked in for Tuesday and had a full service, battery replacement, brake discs and pads replaced. The car was back with me for Thursday mid-day. The staff at The Car Clinic explained everything in detail and were excellent from start to finish.
Superb service for the car clinic guys, very honest and helpful mechanics. I have used them several times and its refreshing to actually encounter mechanics that upfront with you and don't try to sell you something you don't need. I would recommend their services to anyone who is looking a top notch garage to service and fix their motor.
Can't speak highly enough of The Car Clinic. Shaun was incredibly helpful and very friendly and made sure I got the help I needed. Five stars all the way. Thoroughly recommend these guys for a fast professional service at a cost that will leave you smiling as amazing value.
Guaranteed protection on your manufacturer's warranty
At The Car Clinic, we're a family-run business in the heart of St. Helier that consistently achieves 5-star reviews from our customers. We're committed to offering you the highest levels of service.
Our technicians are the best in Jersey; we pay our mechanics the highest wages in Jersey – so we get the pick of the best talent. We're continually developing with the latest training, keeping ahead of the latest technological advances.
This, coupled with a personable and friendly environment, excellent attention to detail, and great service, means our customers return time and time again.
St. Aubin – St. Brelade – St. Clements – Grouville – St. John – St. Lawrence – St. Martin – St. Mary – St. Ouen – St. Peter – St. Saviour – Trinity