Jerseys leading minor car
body repair specialist
The Car Clinic is Jerseys No 1 established expert in minor car & van bodywork repairs. We've built a first class reputation providing high-quality car and van SMART repairs including:
Paintwork scratches, scuffed bumpers, dent removal, and alloy wheel repair refurbishment. No matter what the dent or scuff you have on your body work, The Car Clinic is able to help. Our job is to repair your car or van's bodywork or wheels to a standard so high that you couldn't tell it had been damaged to begin with.
I WANT AN ESTIMATE for body work
Our car repairs will get your car or van's bodywork looking like new.  Whether you have a scuffed bumper, a dent in a panel, or scratches along your bodywork – you can get a free no-obligation estimate today. We are always both cheaper and quicker than traditional bodyshops.
I Want an estimate for wheel refurbishment
Our alloy wheel refurbishment will get your car's alloy wheels looking like new. Whether you have diamond cut wheels or traditional alloys we have the expertise and specialist equipment. From curb rash to peeling or if you just want them painted a different colour – you can get a free no-obligation estimate today.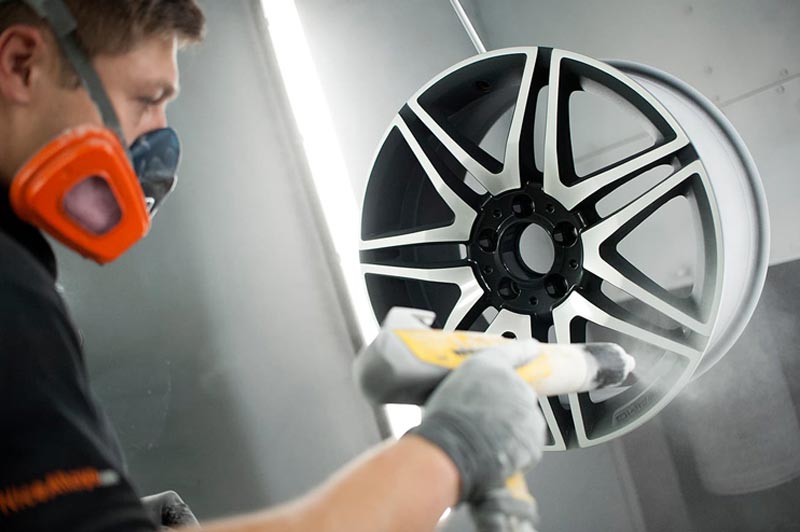 I Want an estimate for Paint Colour restoration
Want to bring your car's paint work back to its former glory?
Keeping your car's paint work in pristine condition is the best way to hold its value – or if you're thinking of selling your car – to maximise its value.
I got a quote from martin fernando, vehicle workshop & The Car Clinic, and to my surprise The Car Clinic were almost 50% cheaper. I was a little sceptical initially but when I got my car back from there bodyshop I was so pleased with the results. Not only did the do an amazing job, but they also, polished my car free of charge. I can recommend The Car Clinic enough to do bodywork, they really good guys who know what they are doing and very affordable
Stephen McMillan
I asked The Car Clinic to fix my dented van after I had an argument with a granite wall. The quality of their work was amazing, the van was like new after they had finished. When I got their invoice I was pleasantly surprised, these guys have to be the cheapest panel beaters on the island but also have the highest standards.
Prime Electrical
I got my regular service with the Car Clinic and I saw they also do Wheel Refurbishment. I had been thinking of getting my wheels done for a while but after receiving a quote from Trinity Tyres I didn't bother. The wheels come back like new and better still half the price of Trinity Tyres.
Mike Wheeler
My Honda had a little accident so I got a few quotes and The car Clinic were by far the cheapest, so I went ahead and got them to fix my car. They were extremely professional, easy to deal with and did an outstanding job.
Nichola Watson