Speak to a technician now
Warranty Claims
Undertaken
0% Finance Available
on Repairs
Safeguard
Manufacturer's Warranty
Vehicle Collection
Local to You
Most car manufacturers make the following recommendations, although this depends on the age and mileage of the vehicle.
Interim Service – every 9,000 miles or 12 months
Full Service – every 12,000 miles or 12 months
Check your service interval display & service book for correct schedules. All mileages are approx.
Every service is completed with resetting your service light and stamping your service history book.
The Benefits of Our Car Service
What's included in a vehicle service?
Local & Affordable Fiat Servicing & Repairs
Independent UK car servicing specialist, Service4Service, take pride in offering affordable Fiat car servicing & repairs, local to you. Fiat is the largest automobile manufacturer in Italy. Over its more than a century-long history, Fiat has also manufactured railway engines and carriages, military vehicles, farm tractors, and aircraft, which is why it deserves a service of equal standard to keep its maintenance optimal.
At Service4Service we provide a quality car service for your Fiat, maintaining its optimal performance, safety and comfort, at a much lower price than found with any of the main dealers locally in your area. To make things easy as possible for you, and to ensure your Fiat service doesn't impact upon your day, we offer a collection and delivery service for your vehicle. Either leave your car at home or at work and we'll collect it before dropping it home when the work is complete.
Looking for a Hassle-Free Fiat Repair?
You'll find that our technicians are happy and willing to repair almost any problem that your Fiat might have, from a damaged clutch to a difficult gearbox. We only ever replace parts with manufacturer's warranty-approved parts, so you can be sure that any replacements are like-for-like, and we offer a 12-month warranty on any Fiat repairs that we do. You can also spread the cost with 0% interest-free finance available on Fiat servicing and repairs.
Complete our Fiat repair enquiry form and await a call, or call us to speak to one of our specialist advisors on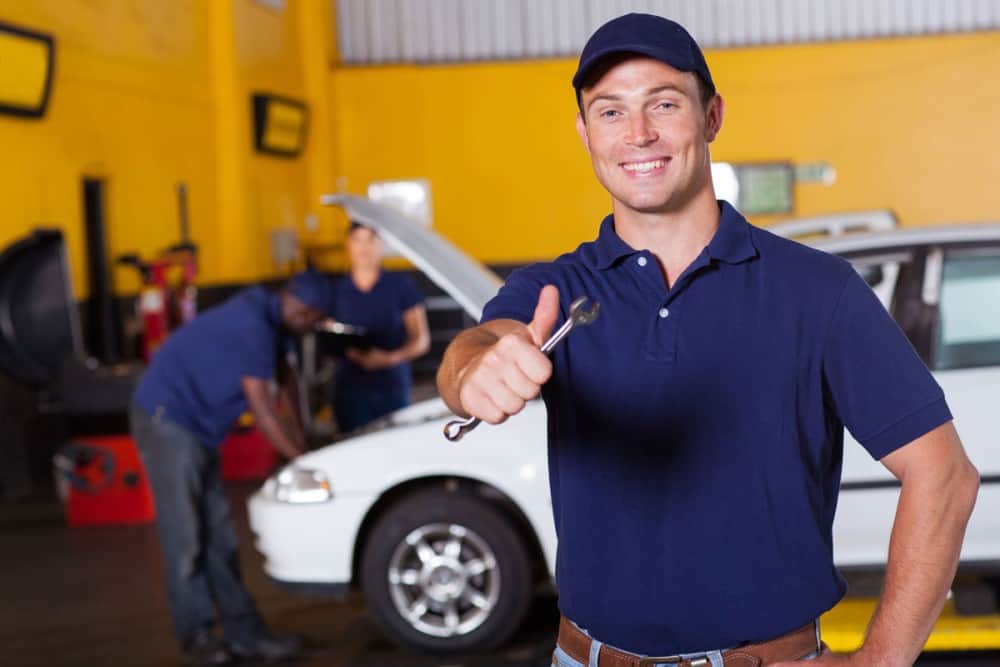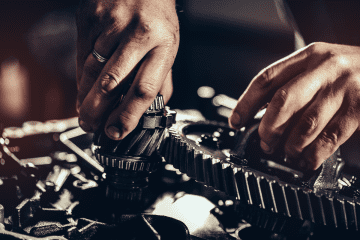 At Service4Service we provide high-quality gearbox repairs. Our highly trained technicians can confidently diagnose any issues with your gearbox, with the help of the latest specialist computer diagnostic equipment.
Every local Service4Service garage offers engine repair for affordable prices. Whether you have a petrol or diesel engine, our professional technicians are able to perform all kinds of repairs and upgrades.
As turbochargers are now more popular than ever, we offer our customers a dedicated repair service with options including new or reconditioned turbochargers, turbo upgrades, turbo repair or an exchanged turbo.
Diesel particulate filters (DPFs) are fitted to the exhaust of all new diesel cars. Designed to trap the harmful soot and ash particles created when diesel is burned, thereby preventing them from being injected into the atmosphere.
If you believe your clutch may need repairing or replacing, contact Service4Service today. Our specialist technicians will firstly test your car clutch, diagnose any problems and then repair or replace the faulty component.
The aesthetics of a motor vehicle is extremely important, especially if you are an owner looking to resell your vehicle. Our technicians specialise in all types of car body repair at an affordable price for our customers.
Frequently Asked Questions (FAQ)
What Fiat repairs do you offer at CarClinic?
At Service4Service, our repair specialists can offer a wide range of Fiat repairs according to the needs of your vehicle. Whether it's Fiat engine repairs, Fiat gearbox repairs, Fiat bodywork repairs or even Fiat turbo and clutch repairs, we are on hand to help. We will always inform you of any plans of work before our expert technicians get started repairing your vehicle, so that you can approve the cost and work.
Can you update my Fiat service record?
As part of your Fiat servicing, we will update your service record as standard. If you have a Digital Service Record, we can update this online and take note of any previous works and servicing history while undergoing our work. We can also update and fill in any Fiat servicing booklets. Every Fiat service is completed with resetting your service light and stamping your service history book.
How is my manufacturer's warranty protected
The 'Block Exemption' European legislation introduced in 2003 means we can service your vehicle without invalidating your manufacturer's warranty. Our fully qualified technicians and mechanics provide a high-quality car service using standard original equipment or genuine parts for all types of vehicles. That's why customers can save time and money by using Service4Service rather than a main dealership.
What kind of problems do Fiat vehicles face?
Fiat vehicles face the same issues as any vehicle but are prone to overheating engines, faulty power steering and oil warning lights. Our team is well-versed in a wide range of Fiat repairs and can offer everything from Fiat engine repair to gearbox repair. If your Fiat vehicle is showing signs of a problem, we can run full diagnostics to find the source of the issue and repair it accordingly.
My Fiat has broken down, what should I do?
If your Fiat has broken down, don't panic! We provide recovery for your vehicle, whether that's from your property or from the roadside. We will transfer your vehicle to the nearest Service4Service repair centre where we can conduct a full diagnostics check to find the root of the problem. From there we can put together a plan of work accordingly. After you have approved the plan of work, and the cost, we will get started on what's required.
How can CarClinic offer their customers such low prices on car ?
Whether it's service, parts or labour, at Service4Service we can help customers make huge savings on main dealer prices. Simply use the form at the top of the page to find out how much you can save on the price of a car service. By using our local service centres and keeping a keen eye on our labour rates, we ensure we offer the most competitive prices possible for original equipment manufactured and warranty-approved parts for all vehicles.
Fiat Models We Service & Repair
Fiat Barchetta
Fiat 152
Fiat Bravo
Fiat Cinquecento
Fiat Coupe
Fiat Cromoa
Fiat Grande Punto
Fiat Idea
Fiat Marea
Fiat Multipla
Fiat Palio
Fiat Panda
Fiat Punto
Fiat Regata
Fiat Scudo
Fiat Sedici
Fiat Seicento
Fiat Siena
Fiat Stilo
Fiat Strada
Fiat Tempra
Fiat Tipo
Fiat Ulysse
Fiat Uno
Fiat X19
Fiat 126
Fiat 500
Fiat 500C
Fiat 500L Fiat Doblo Fiat Ducato Fiat Fiorino Fiat Punto Van Fiat Scudo Van
How to Book a Service or Repair
Booking a service or a repair for your vehicle is a fast, hassle-free process.
Simply use our online booking form at the top of the page where you can easily follow our 4 step booking process.
Alternatively, you can call us on 0808 164 0418 and one of our friendly sales team will be able to help with your service or repair booking.
I have used the Car Clinic 3 times now – once to get my battery replaced, once for a service and radiator maintenance and again for a timing belt replacement, and each time I've experienced really friendly customer service. The owner and mechanics take time to chat and explain things, which I really appreciated. Now my car is good as new!
I had an issue with my suspension and went to almost every garage in Jersey even the main dealer and the only one who could fix it was the car clinic. These guys are brilliant and really know there stuff. They also very good value
Great service finally I can actually feel the difference after taking it in.
Were very polite and patient while I've had trouble paying for a week after picking up my car. Reasonable prices
Realistic quote was provided and stuck to. The work was completed quickly and when I had trouble getting my car home they provided me with a lift to where I need to go. Brilliant service – would recommend.
Such a fantastic business! Professional, caring and so down to earth people that will give you honest advice. They carried out extensive work on my vehicle and I can't praise them enough for their professionalism. Highly recommend to anyone!
Excellent service….again. This is the second time I have used the Car Clinic and each time has been spot on. I took my VW e-golf in for a service and took the opportunity to get the wheels refurbished. When I went to pick it up Shaun (owner) and I agreed one or two of the wheels were not quite perfect. Without question, Shaun offered to get them all redone…….just picked it up and they are like new. Excellent customer service, thank you
A great experience all round. I phoned on the Monday, was booked in for Tuesday and had a full service, battery replacement, brake discs and pads replaced. The car was back with me for Thursday mid-day. The staff at The Car Clinic explained everything in detail and were excellent from start to finish.
Superb service for the car clinic guys, very honest and helpful mechanics. I have used them several times and its refreshing to actually encounter mechanics that upfront with you and don't try to sell you something you don't need. I would recommend their services to anyone who is looking a top notch garage to service and fix their motor.
Can't speak highly enough of The Car Clinic. Shaun was incredibly helpful and very friendly and made sure I got the help I needed. Five stars all the way. Thoroughly recommend these guys for a fast professional service at a cost that will leave you smiling as amazing value.
Guaranteed protection on your manufacturer's warranty